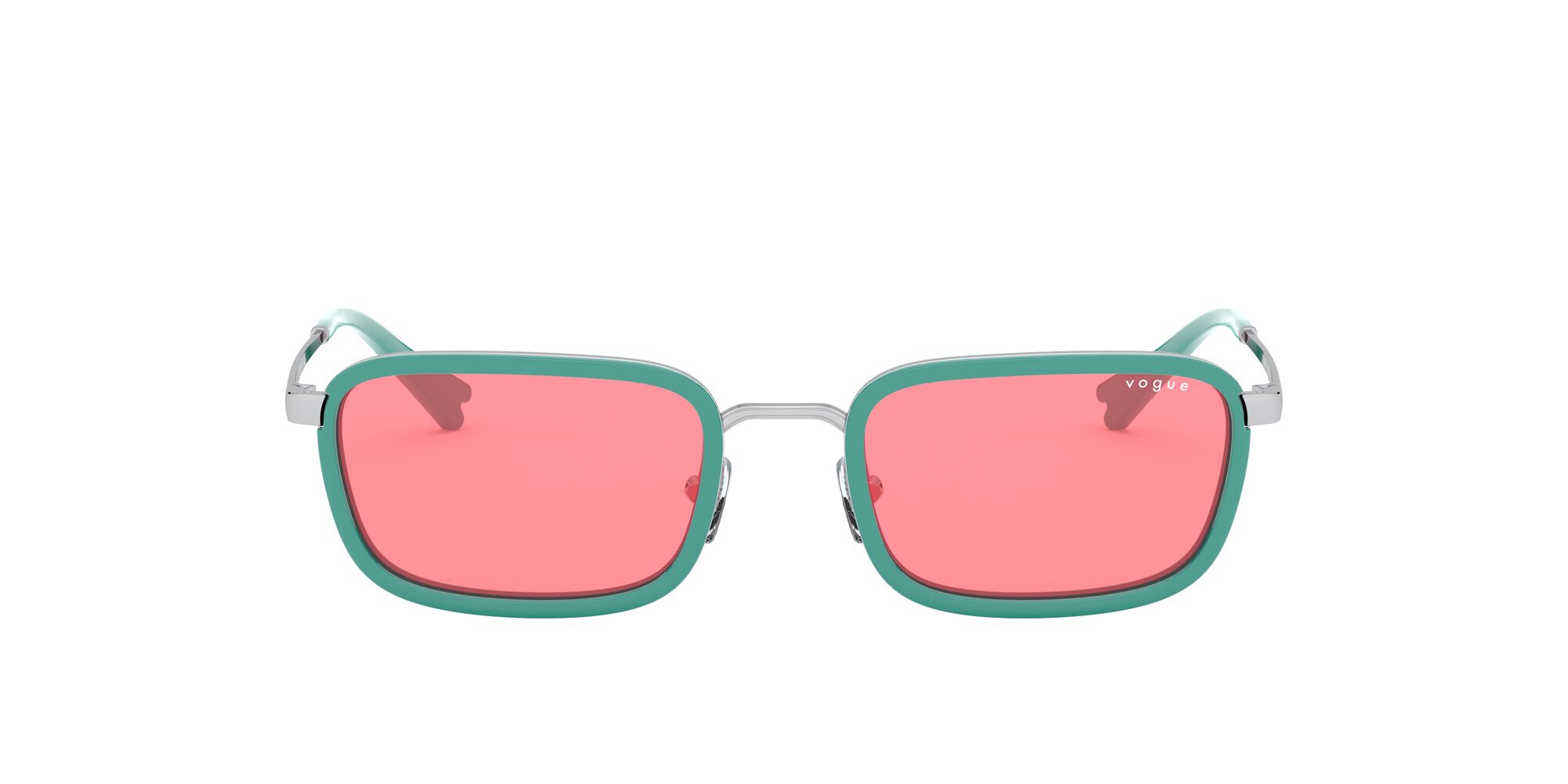 Celebrate Festival of Colors - Holi with Vogue Eyewear
Celebrate one of the most joyous and colorful festivals 'Holi' with style and panache, as Vogue Eyewear brings to you a selection of statement eyewear styles for the Holi vibe and spring mood.
Keeping with the vibrant spirit of the 'festival of colors', choose from an array of bold, cool and quirky eyewear styles and ace your Holi outfit. These trendy styles also make for the perfect gifts to surprise family and friends for the special occasion.

Catering to both men and women, each of these styles complement various outfits and are suited for multiple events – be it outdoor Holi parties or intimate celebrations and are the perfect addition to your spring wardrobe.
VO5328S – With a transparent square shaped frame and dark green lenses this style is also available in other options such as clear lenses and black frame, blue frame with grey gradient lenses, yellow havana frame with dark blue lenses, dark havana frame and brown gradient lenses and black frame and grey lenses.
Priced at - INR 5290
VO5330S – Orange lenses with a transparent blue frame, this style is also available in yellow Havana frame with green lenses, dark Havana frame with brown lenses, black frame with grey lenses and grey transparent frame with blue lenses.
Priced at - INR 5790
VO4227S - Slightly oversize, and oh so trendy, this decò inspired round metal frame raises the fashion status of an iconic retrò shape with fresh attitude. And when it comes to the world of fashion accessories, it has all the right credentials. From classic gold or silver frames with an uber fashionable gold chain to modern rose gold or total black color options that definitely make the latest cut, not to mention an eye-catching new cast metal letter logo temple with fine laser detailing, this look has it all.
Priced at - INR 5790
VO4166S - Framing retro-chic metal with spontaneous flair, fresh pastel colors and signature detailing give this exclusive design essential MBB x Vogue Eyewear status. Choose from trendy mint, opal pink, orange and Havana or black plastic rims and chic shading or color-contrast lenses with trendsetting appeal.
Priced at – INR 7290