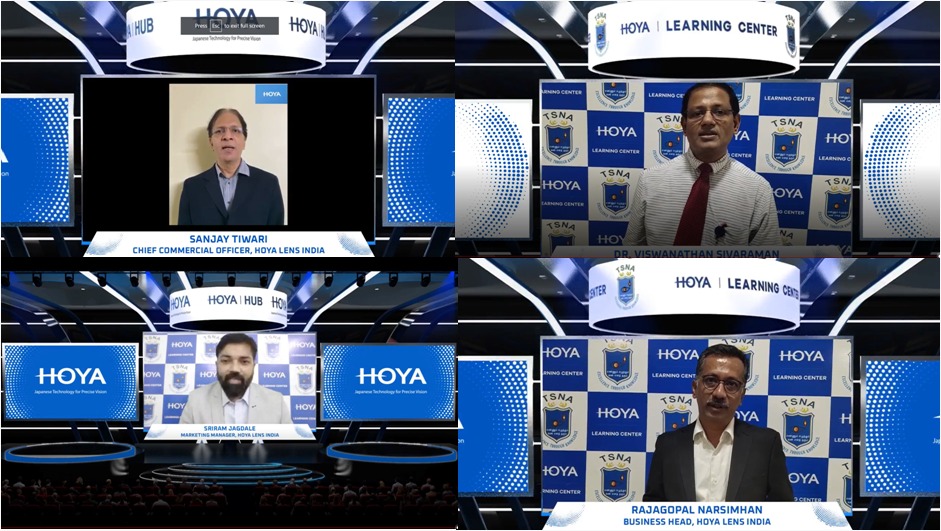 Hoya Vision Care and The Sankara Nethralaya Academy - Training the Visionaries of the Future
HOYA Vision Care, a leader in optical technology innovation and the internationally recognized Sankara Nethralaya Academy announce a collaboration aimed at training opticians and optical sales professionals in India.
HOYA Vision Care has partnered with TSNA through their newly launched Learning center. HOYA Learning Center, an interactive learning management system geared toward Eye Care Professionals (ECPs) provides innovative courses, hot topics and a completion rewards program. Together, HOYA Vision Care and TSNA aim to provide training ECPs to enable them to provide the best care for their patients and to be the true visionaries that they are.
Ms. Joanne Ling, Global Training and Education expert at HOYA Vision Care, Kuala Lumpur said "This is indeed the beginning of an exciting journey with Sankara Nethralaya and we are looking forward to it". Mr. Serge Zins, Vice President Asia Pacific, Hoya Vision Care added; "Sankara Nethralaya has always been an inspiration in the field of education in eye care. We look forward to a fruitful and successful collaboration with the Academy". Confirming the vision of the SN Academy to continue introducing courses in the field of healthcare education, Dr Anuja R Singh, Principal & HOD Optometry Programs, The Sankara Netralaya Academy, confirmed; "We are very excited to take this collaboration with HOYA forward, to make a significant impact in the standards of Optical dispensing".