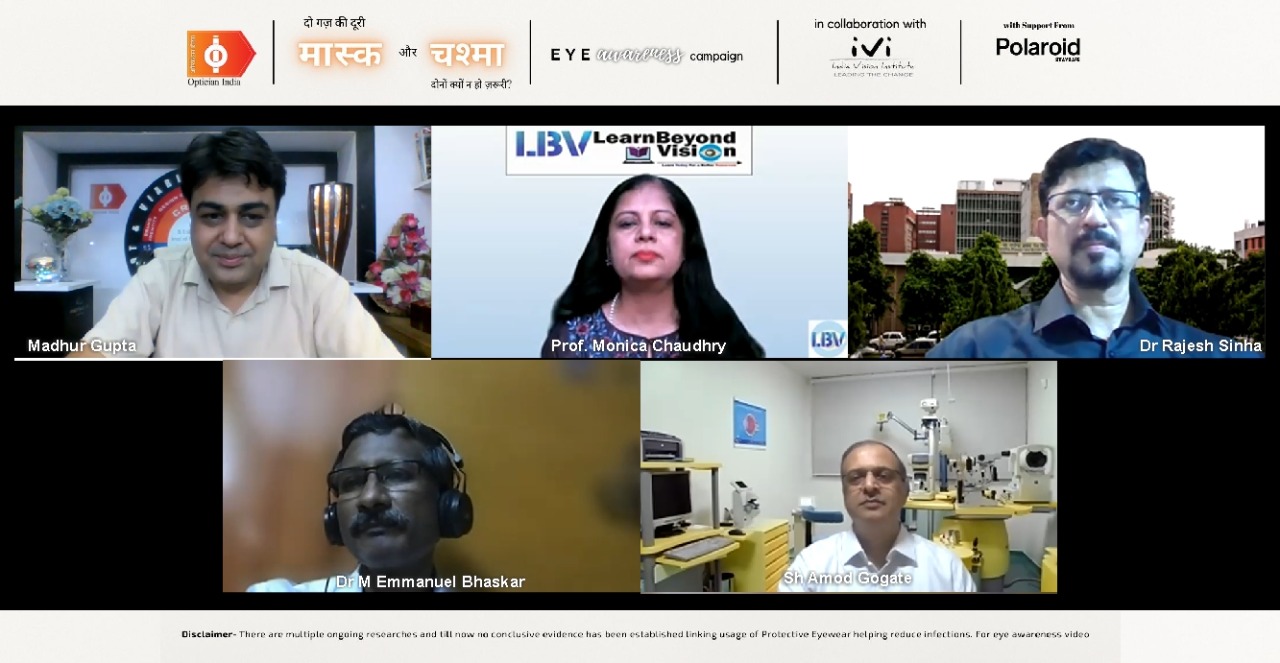 Optician India Organized an Eye Awareness Session on 15th Aug 2021
An Online Session was organised on 15th Aug 2021 at 1:00 PM
दो गज़ की दूरी मास्क और चश्मा दोनों क्यों न हो ज़रूरी?
an Optician India Eyeawareness Session in association with the India Vision Institute with Support from Polaroid Eyewear
We aim to encourage people to visit their nearby eye care professionals to know more about avoiding risks of catching infections through the eyes besides urging people to take adequate eye safety precautions by wearing eye protection that might help reduce the chances of infections due to an added layer of protection gained from avoiding repeated touching of eyes and also while moving in public and crowded areas. We discussed this much needed topic with the who's who of Indian Research and Optical Industry.
The Session was moderated by Prof Monica Chaudhry and the Panelists were Dr M Emmanuel Bhaskar, Dr Rajesh Sinha, Sh Amod S Gogate.