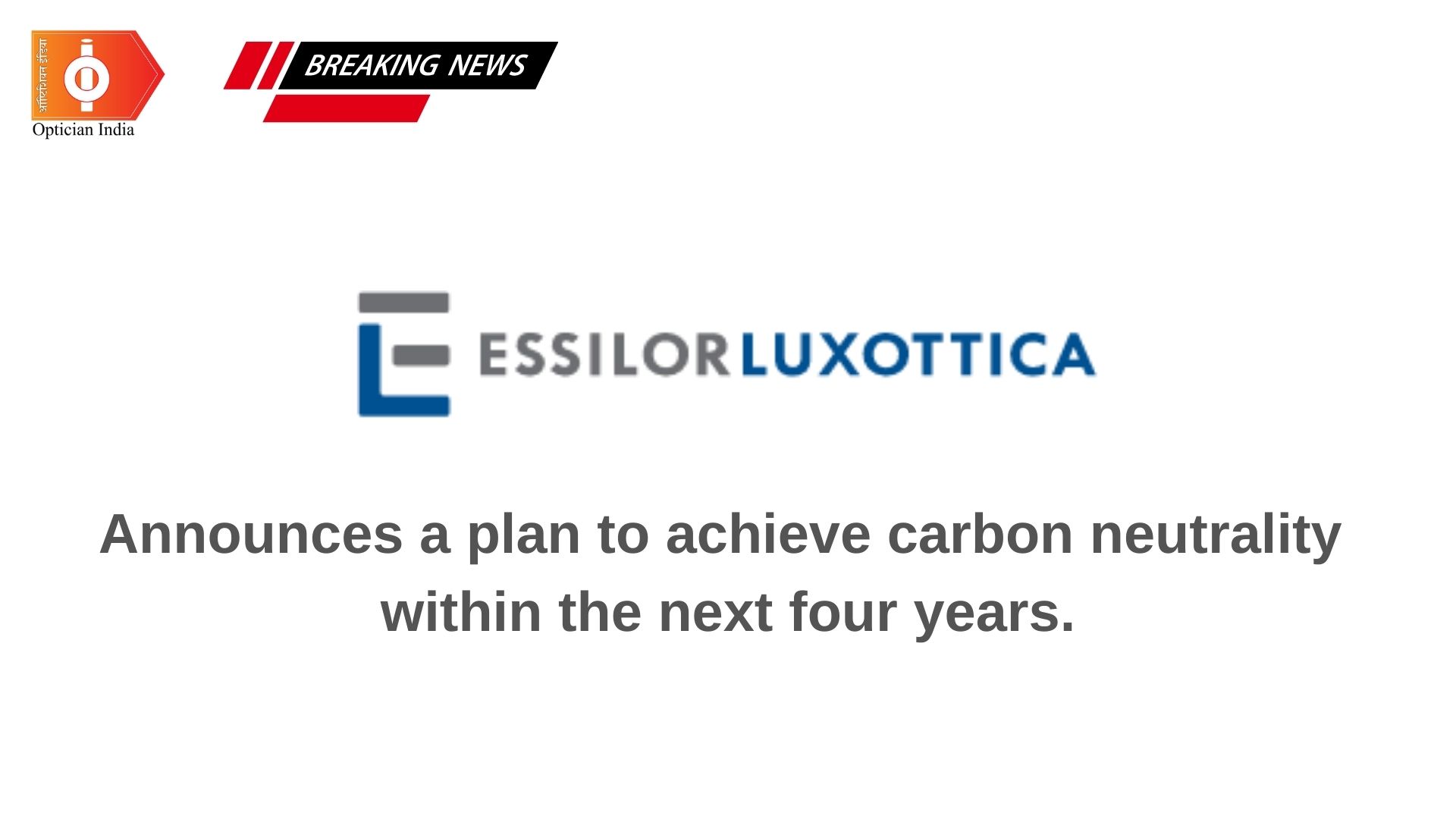 EssilorLuxottica announces today a plan to achieve carbon neutrality within the next four years.
EssilorLuxottica announces a plan to achieve carbon neutrality within the next four years.
EssilorLuxottica has set up an Eyes on the Planet platform which consists of five components:
Eyes on Carbon: EssilorLuxottica is working toward achieving carbon neutrality across its direct operations (scope 1 & 2 emissions) by 2025, starting in Europe by 2023. The company's investments in renewable electricity, such as solar and biomass heating systems and five photovoltaic installations, have enabled it to significantly reduce its reliance on fossil fuels and consequently reduce greenhouse gas emissions. A major forest restoration project of 30 hectares in the foothills of the Dolomites (UNESCO World Heritage Site) near Luxottica's main production plant in Agordo, Italy, is a shining example of the company's efforts to protect and restore natural ecosystems.
Eyes on Circularity: EssilorLuxottica is making bold moves across the entire production cycle, including a shift from fossil-based materials to bio-based materials, which produce fewer emissions, biodegrade, and are easier to recycle. This is reflected in the recent investment in Mazzucchelli to develop and produce a highly sustainable type of acetate as well as Arnette and Costa's new sustainable collections.
Eyes on World Sight: Based on EssilorLuxottica's belief that good vision is a basic human right, the company is on a mission to eliminate uncorrected poor vision by 2050 and making vision care accessible to everyone, everywhere. From providing vision care to millions in need through community based sustainable models to partnering with the world's most impactful philanthropies, EssilorLuxottica is tireless in realizing its vision for universal access. With the Vision Catalyst Fund, the company has pledged to donate 200 million pairs of lenses by 2030.
Eyes on Inclusion: In 2020, EssilorLuxottica earned a spot on the Financial Times "Diversity Leaders" list, highlighting its efforts to create a community of inclusiveness regardless of geography. In the past year alone, the company launched a global learning initiative focused on unconscious bias, a U.S. Think Tank steered by employees from various backgrounds and levels, and introduced several employee-led Business Resource Groups (BRGs) to bring people together through common interests.
Eyes on Ethics: EssilorLuxottica takes an ethical approach to doing business that not only positively impacts its employees, but also has a tangible impact on the millions of customers and consumers it serves around the planet. The company's vertically-integrated business model, built over decades, is the key to delivering that ethical approach wherever it has a presence.