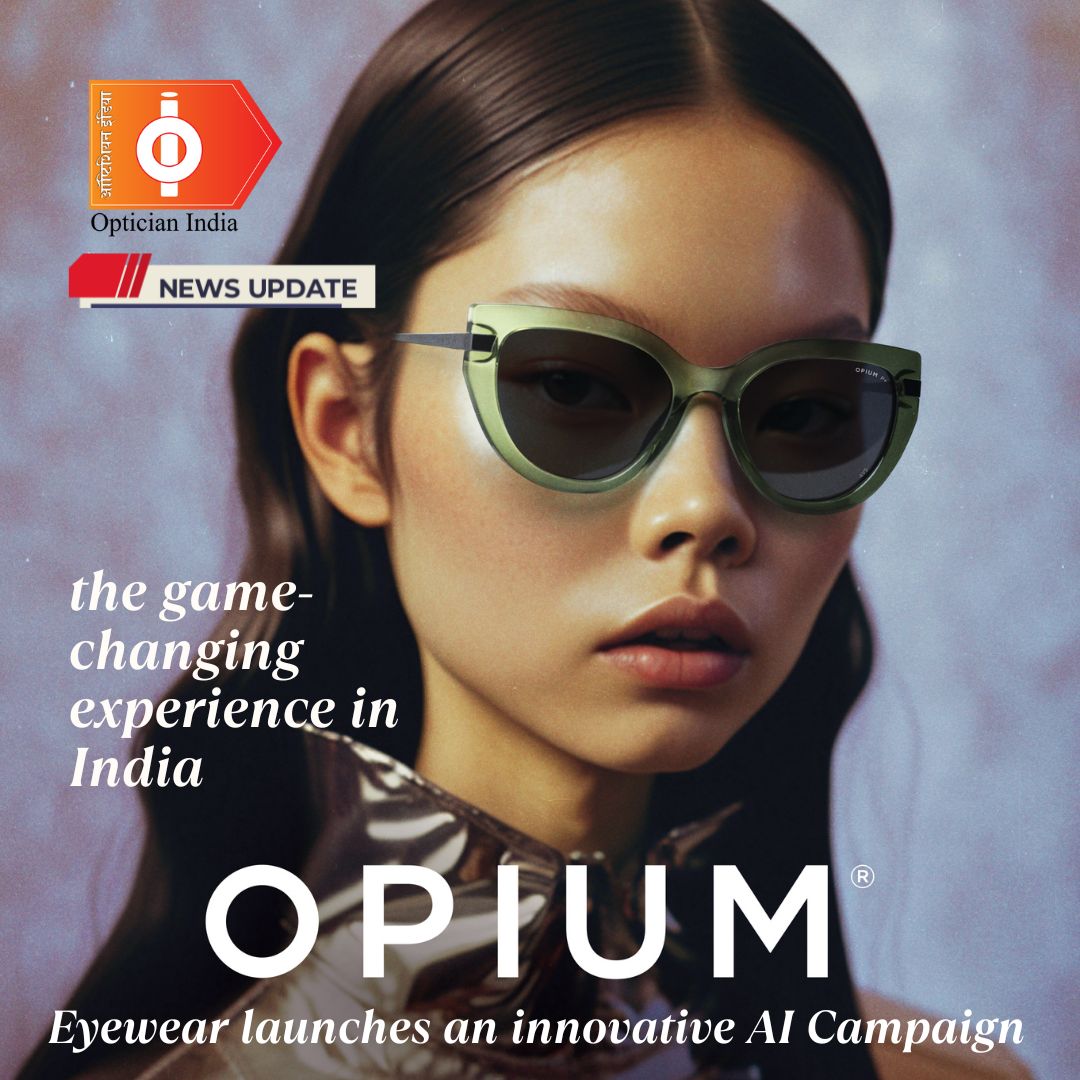 OPIUM Eyewear launches an innovative AI Campaign
OPIUM, a leading eyewear brand in India, is proud to announce being the first brand in India to launch the ground-breaking AI Campaign, ushering in a new era of innovation and personalized experiences in the eyewear industry. This campaign combines the latest advancements in artificial intelligence with OPIUM's commitment to style & quality.

As technology continues to evolve, the use of AI in fashion has become even more widespread, opening new creative possibilities that were previously unimaginable. By using AI to create this campaign we are attempting to showcase our commitment to innovation not only in our products but in all aspects of the brand, and our ability to stay current with the latest technologies. We decided to make the use of AI, to develop a unique campaign that breaks away from the conventional approach of featuring real people or celebrities. In our campaign, we used models that are not real people, but instead, were created through a combination of features.

"We are thrilled to introduce our AI Campaign, which represents a significant milestone in our commitment to providing exceptional eyewear experiences to our customers,"

said Ronak Sheth, co-founder of OPIUM. He also adds it is exciting to see the response as we are the first Indian brand to do it.

We live in an age where the lyrics 'Is this the real life? Is this just fantasy?' are truer than ever. As AI blurs the lines between what's real and what's not, Opium presents 'Every1' - a project which uses AI to create striking personalities, all of which could exist within you if you give in fully to your unique individuality.

Creating an AI-driven campaign was an exciting challenge that opened new creative possibilities. We gathered vast amounts of facial data to train the machine learning algorithms and generate realistic, diverse human-like faces. AI models allowed us to experiment with different features, skin tones, and expressions, giving us more creative freedom. Talking about using AI & technology brands highlighted on product lenses which are made by using the AVS Technology - Advance Vision Shield. This technology resists dust, scratches & water to help your lenses add durability and protection.

Rightly calling it OPIUM for Every1. There are strong, bold styles, there are minimal transparent options. There is something for every single person and every single personality.