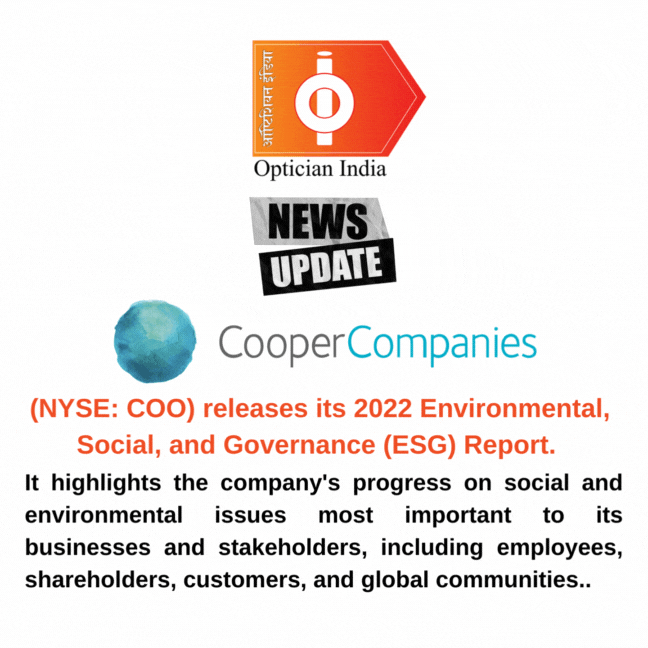 CooperCompanies releases its 2022 Environmental, Social, and Governance (ESG) Report.
CooperCompanies (NYSE: COO) releases its 2022 Environmental, Social, and Governance (ESG) Report. It highlights the company's progress on social and environmental issues most important to its businesses and stakeholders, including employees, shareholders, customers, and global communities.
In 2022, CooperCompanies manufactured a record number of products while reducing greenhouse gas (GHG) emissions by more than 7%. A big contributor to this success was the start of the operation of a combined heat and power (CHP) facility in Puerto Rico. The company expects the CHP system to help significantly reduce its carbon footprint in the coming years.
"At CooperCompanies, we are committed to working diligently to positively impact the world around us," said Al White, President and CEO of CooperCompanies. "In 2022, we continued making great progress and we're proud of the success we've had, and the direction in which we're moving. Conducting business in a socially and environmentally responsible manner is important to our long-term business success, and to the future of our planet."
The 2022 ESG Report includes expanded and updated ESG performance data and provides stories across the company's ESG pillars: People, Planet, and Partnerships. The report is aligned with the Sustainability Accounting Standards Board (SASB) Standards, a leading framework that identifies important ESG issues most relevant to investors.
Read more in the Cooper 2022 ESG Report: https://coopercos.com/esg/.