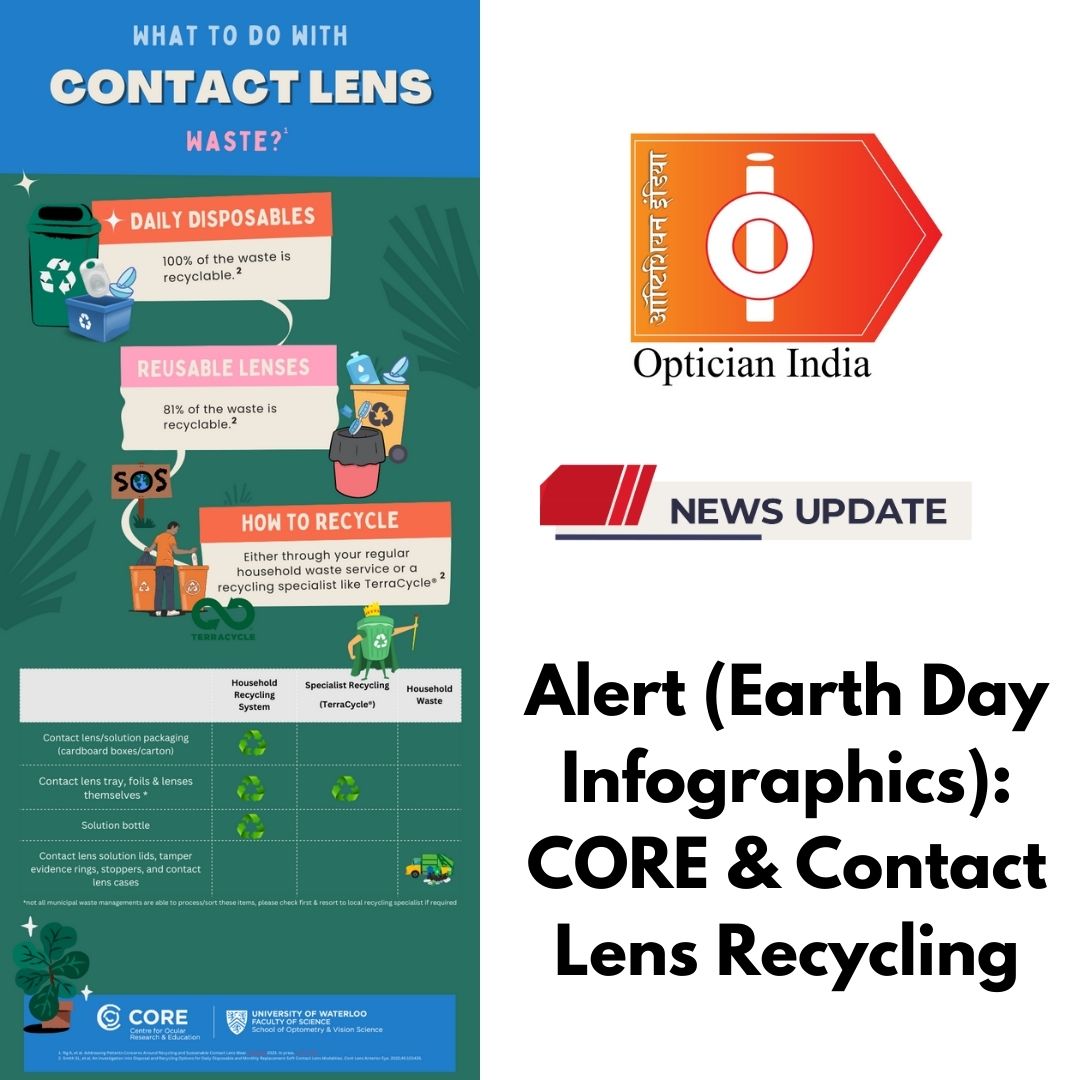 Alert (Earth Day Infographics): CORE & Contact Lens Recycling
The Centre for Ocular Research & Education (CORE) has developed four new infographics to encourage responsible contact lens recycling, and will begin sharing them across its social media channels this week ahead of Earth Day.
In a bylined article published earlier this month in the UK, CORE Lead Clinical Scientist Alison Ng and Director Lyndon Jones acknowledge that "most major contact lens manufacturers have demonstrated an ongoing commitment to sustainable practices" by preventing waste as well as encouraging reuse, recycling, recovery and responsible disposal. Helping contact lens wearers better understand how they can enjoy the multiple benefits of contact lenses while being active participants in sustainable behaviors is also important, which gave rise to the infographics.
CORE encourages you to share these on your own social and digital accounts, and encourage eye care practices to do the same. Low-resolution images follow, each with a link to a higher-resolution PNG. We can also provide PDFs on request. Than