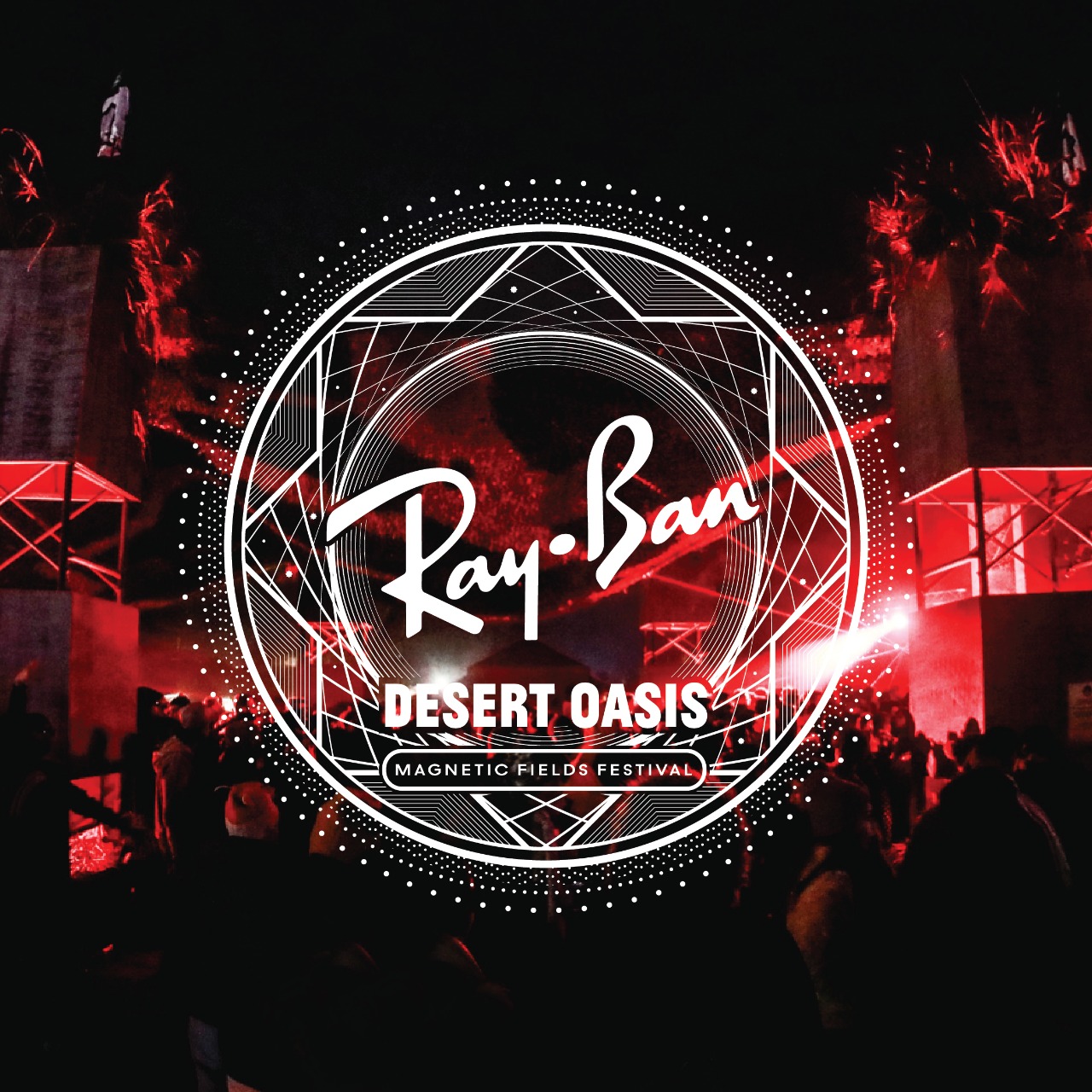 RAY-BAN BRINGS ITS ICONIC SHOWCASE OF MUSIC AND LIGHTS TO MAGNETIC FIELDS FESTIVAL
---
RAY-BAN BRINGS ITS ICONIC SHOWCASE OF MUSIC AND LIGHTS TO MAGNETIC FIELDS FESTIVAL
Earlier this year Ray-Ban kicked off the festival season by creating unique experiences at globally recognized festivals such as Coachella, Les Plages Electroniques and All Points East. With Magnetic Fields Festival the brand continues to bring globally acclaimed contemporary music to Indian audiences.
Ray-Ban Desert Oasis Stage and Ray-Ban Afterparty will see exciting acts from the likes of Young Marco, Zionwolf, DJ Fart In The Club and many more.
Be it the biggest icons, upcoming artists or passionate music enthusiasts, Ray-Ban has been ubiquitous across the realm of music all over the world. The choice of visionaries and culture creators, Ray-Ban continues to aspire the ones that create today's way of life, guided by their inner force and with courage. Building on its association with Magnetic Fields Festival, Ray-Ban is set to propel and celebrate local and contemporary music and culture for Indian audience. Taking place from 9th- 11th December 2022, the 3-day musical extravaganza returns to the dunes of Alsisar Mahal after a brief hiatus
Ray-Ban Desert Oasis Stage and Ray-Ban Afterparty will bring the freshest and exciting dance music sounds by leading Indian and International artists. Ray-Ban also brings its showcase of music and lights to India, a unique transformative space that responds to natural shift from day to night. If you are headed to the festival this December, make sure to experience these spectacular experiences at Ray-Ban zones.
Ray-Ban Music and Light Showcase
A carefully programmed light and music installation, translates light movement and sonic textures to dynamic emotions, moods and energies. The colors of the showcase are inspired from Ray-Ban's Wayfarer Colorblock collection, featuring sunglasses designed especially for festival goers. The classic and rebellious Ray-Ban Wayfarer has always been an icon that is synonymous with music.
Head to the showcase to immerse yourself in myriad colors, electric rhythms and  boundless creativity.
Ray-Ban Desert Oasis Stage
Wake up each day with the finest electronic sounds at The Ray-Ban Desert Oasis. A unique stage experience will offer dance music lovers their own stage every noon as they shake off the night's sleep and immerse themselves into the music at day. Kicking off the dancefloor on Friday afternoon will be Girls Night Out and Friends, a showcase featuring Delhi-based selectors Girls Night Out, Bast and DJ Pants. The following day, catch Amsterdam's formidable crate-digger Young Marco take to the decks alongside Bangalore-based DJ and Boiler Room alum, Alina and fellow city dweller and producer AAGUU. Then, dig into the crates collectively with the crew from New Delhi's Pagal Records on Sunday, along with a hard-hitting set by Zionwolf. On the finale night, Chloé Robinson will close the final act for all star-gazers.
Ray-Ban Afterparty
Seoul-born Berlin-based party starter with the fabulously irreverent name, DJ Fart in the Club is considered to be a master of a deep, emotive side of club music with a rhythmic restlessness sets her apart from her peers and will play at the Ray-Ban Afterparty at a secret location during the weekend. Setting the tone for the night will be fast-rising party starter DJ Electroson.
For more information, please visit:
https://www.ray-ban.com/india
Facebook: RayBan
Instagram: @rayban