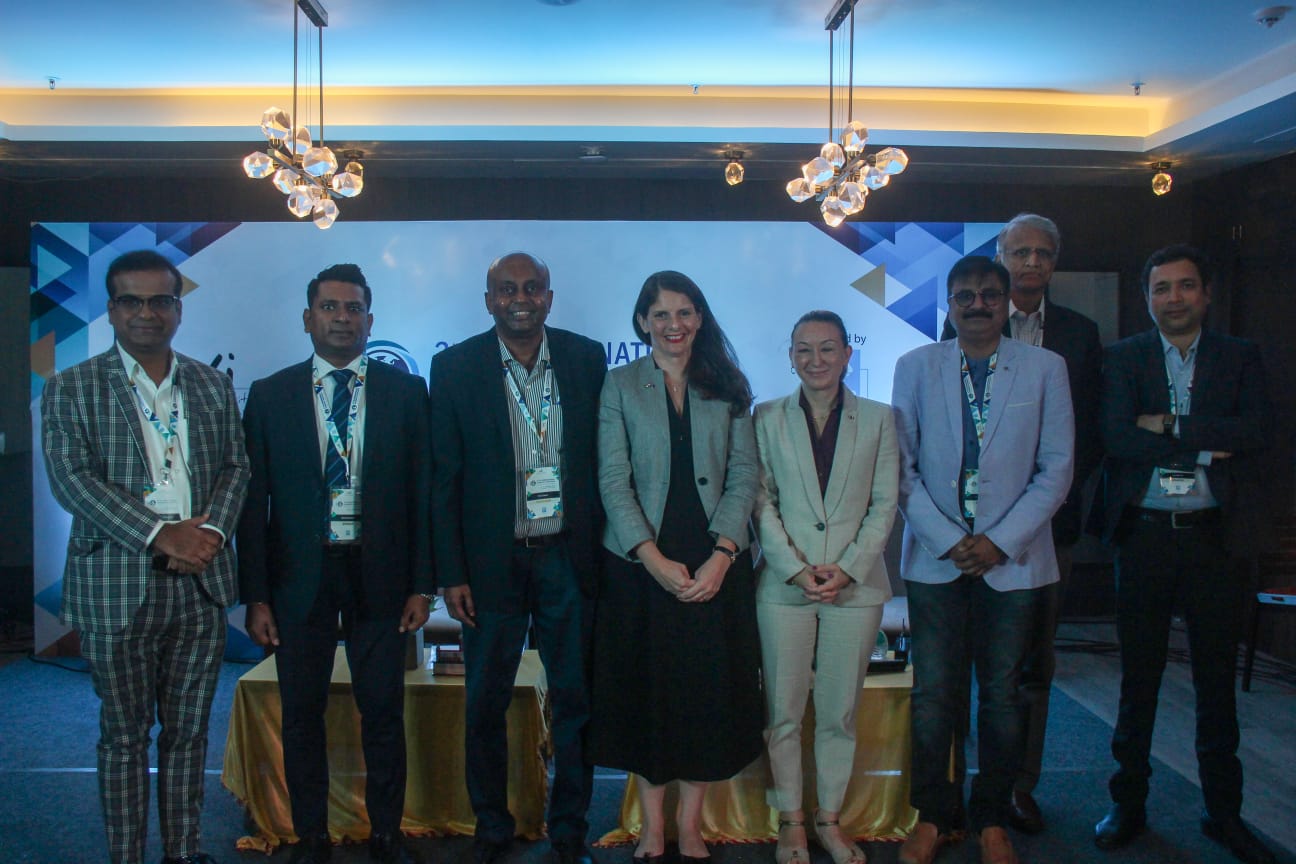 India Vision Institute
An India Vision Institute (IVI) screening campaign, in association with Hoya Lens India, Indian Optometry Association (IOA), All India Optical Federation (AIOF) and Delhi Council for Child Welfare (DCCW), is benefiting 5,000 girl children in Delhi and NCR.
At an event today at Trilokpuri near Mayur Vihar in Delhi, girl children detected with uncorrected refractive errors received free eye glasses from India Vision Institute.  The spectacles were distributed by Serge Zins, Vice-President, Asia Pacific, Hoya Vision Care, and others present.
Those present at the event included Sanjeev Madan, General Secretary, All India Optical Federation (AIOF), Shri Darshan Lal Madan of BonTon Opticals, Rajeev Prasad, General Secretary, Indian Optometric Association (IOA), Ramachandran P, Independent Eyewear Consultant, IVI's CEO Vinod Daniel, DCCW's Sanjay Mishra, Phanindra Babu, CEO, Vision2020 India, and senior representatives from Hoya, including Sanjay Tiwari, Managing Director of Hoya India.
Children vision screened and found to have refractive errors under the program are being provided free corrective glasses. Those with other ocular conditions are referred to hospital for further treatment.
Vinod Daniel said, "I am delighted that several underprivileged girls in Delhi will now be able to see better and complete their education thanks to this campaign to commemorate World Sight Day (WSD) month. WSD is commemorated world-wide on October 13.
"Children perform several visual tasks in a day. Good vision is important not only to study but also in their overall development, including while they are at play both in school and at home," added Mr Daniel. 
Serge Zins said, "I am happy for Hoya to be associated with IVI in this important initiative and hope that it would enhance children's lives. We wish IVI every success in their work to prevent avoidable blindness in India."