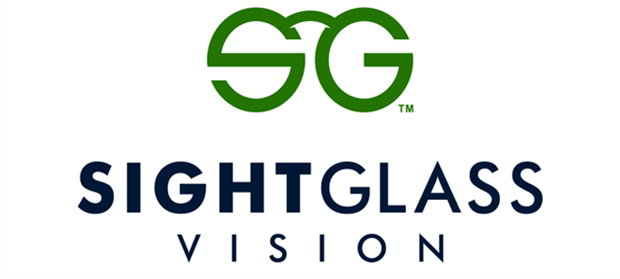 SightGlass Vision Celebrates Major Milestones at IMC 2022
SightGlass Vision Celebrates Major Milestones at IMC 2022
Luncheon Event, Exhibition Stand, and Research Presentations
Showcase Company's Progress and Potential
The 18th International Myopia Conference (IMC) marks a series of milestones for one of the most promising technology companies in the category. For the first time, SightGlass Vision will exhibit at the meeting, in addition to presenting additional data and insights related to its Diffusion Optics Technology™ as well as CYPRESS clinical trial, including preliminary three-year results findings.
---
Spectacle lenses using patent-protected SightGlass Vision "Diffusion Optics Technology" incorporate thousands of micro-dots that softly scatter light to reduce contrast on the retina — a method intended to reduce myopia progression in children.
---
"SightGlass Vision is now fully operational. Our entire leadership group is in place, and we are making good progress on commercial launches in markets such as China, Israel, and the Netherlands, with more to come," said Andrew Sedgwick, the company's CEO. "Enthusiastic reaction to our latest data analysis on younger children enrolled in CYPRESS, which suggests we have a promising approach to myopia control for children as early as age six, is inspiring—to our team and the eye care profession. We're looking forward to discussing those findings in even greater depth at the IMC."
Younger ages are of particular interest to eye care professionals and researchers, since myopia progresses fastest in the youngest children.[1],[2] Because progression cannot be reversed, immediate intervention to slow or even stop progression is critical to a child's short-term vision and long-term ocular health.
Its researchers will also participate in the Optical Interventions session on Tuesday 6 September at 8:45 am CET, presenting The Visual Performance with Novel Spectacle Lenses for Myopia Control (Laughton D, et al.). After three years, children wearing the lenses with Diffusion Optics Technology™ï¸ demonstrated significantly less myopia progression than the control group. The novel spectacle lenses provided good all-round visual performance and were well tolerated for the study duration.[3]
The company is a gold sponsor of the 2022 IMC, joining other global organizations in addressing the global myopia epidemic.
The last several decades have seen a steady rise in the prevalence of myopia worldwide, notably under the effect of lifestyle changes. Today affecting 2.6 billion people globally, it is estimated that nearly 5 billion people—half the world's population—will be myopic by 2050.[4] Myopia is the leading cause of visual impairment in children and, over time, may contribute to an increased risk of developing permanent vision impairment, including macular degeneration, retinal detachment, cataract and glaucoma, and blindness associated with high myopia.[5]
---
References
[1] Hyman L, et al. Relationship of Age, Sex, and Ethnicity with Myopia Progression and Axial Elongation in the Correction of Myopia Evaluation Trial. Archives of Ophthalmology. 2005;123(7):977 987.
[2] Verkicharla PK, Kammari P, Das AV. Myopia progression varies with age and severity of myopia. PLOS ONE. 2020;15(11):e0241759.
[3] SGV data on file 2022. Control of Myopia Using Peripheral Diffusion Lenses: Efficacy and Safety Study, 3-Year Final Report (n = 256, 14 North American sites).
[4] Holden et al. Global Prevalence of myopia and high myopia and temporal trends from 2000 through 2050. Ophthalmology 2016. 123(5):1036-42
[5] Tideman JW et al. Association of axial length with risk of uncorrectable visual impairment for Europeans with myopia. JAMA Ophthalmol. 2016;134:1355-1363
---